8/11 UPDATE :
​WE'RE ALL FULL! CHECK YOUR MAILBOX! QUICK!
22/10: Registration redirection to Waiting List only.
14/10 Update : Official Summit Tentative now AVAILABLE
15/9 Update : Summit Registration Open!
Inspired for change?
Now, EMPOWER EDUCATION!



Back in 2015, we pulled one of the biggest initiative for a state-wide education and education technology event by educators for educators, eager to delve deeper into education technology, attracting communities of teachers from all across Johore!

This year, it is time to Empower Education! We are bringing back GEG of JOHOR EDUCATION SUMMIT and doubling everything awesome! Join us for a two-day seminar of amazing learning experiences featuring inspiring keynotes, hands-on workshops, qna sessions, demo slams and deep dive sessions for passionate educators who wants to stay ahead with education technology and Google Apps for Education! And best of all, everything is FREE OF CHARGE!
---
​Our Speakers and Facilitators
At Google Educator Groups, one of our unique policies is always "From educators, by educators, for educators". Our speakers and facilitators are from a line-up of education enthusiasts consisting of teachers, education technology practitioners, students' welfare senior assistant and many more. With that, we know the challenges teachers face every day and we are eager to share exactly what may be the exact solution you are looking for to better your school and teaching practices. To learn more about our speaker line-up, click on each of the pictures below. Or if you are interested to be part of our speaker line-up, let us know here!
---
OUR VENUE :
---
Last Year's Awesomeness @GoJES2015
---
JOIN THE 2016 SUMMIT!
Powered by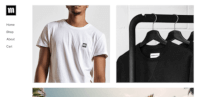 Create your own unique website with customizable templates.